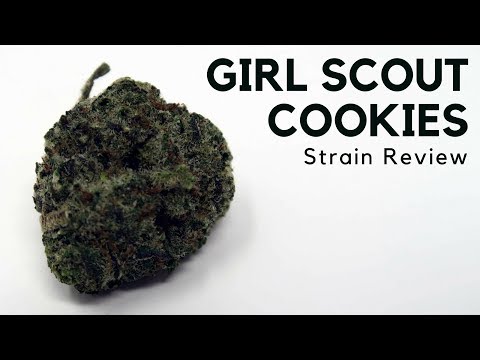 https://cannabisexaminers.com/wp-content/uploads/2018/11/685/hqdefault.jpg

Girl Scout Cookies is in our strain review spotlight this week.
This episode was voted by our Patrons! To vote for the next strain review you can join our Patreon club here: https://patreon.com/ismoke
More ISMOKE Links around the Web:
www.ismokemag.co.uk
facebook.com/ismokefans
twitter.com/ismokemag
twitter.com/hightylergreen
instagram.com/ismokemedia
Snapchat: ismokemedia
Disclaimer: These videos are intended for entertainment purposes only. All products featured are legal or imitation and we cannot hook you up. Comments asking for this will be removed.
Royalty Free Music provided by Epidemic Sound.