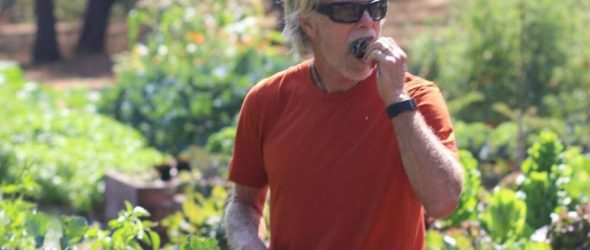 https://cannabisexaminers.com/wp-content/uploads/2020/07/imengine.prod.srp.navigacloud.com
Two Glen Ellen cannabis businesses will present proposals to the Sonoma Valley Citizens Advisory Commission via Zoom on Wednesday, July 22.
Mitchell and Jenny Ming, who own Lunar Ridge Farms LLC, seek a use permit to operate a 19,000-square-foot commercial cannabis cultivation site on property they own at 4800 Cavedale Road in Glen Ellen, along the Sonoma/Napa county borders. The 132-acre farm currently includes both a residence and a 19-acre vineyard.
Mitchell Ming owns Korbin Kameron Vineyard and Jenny Ming is CEO of the clothing chain, Charlotte Russe. She formerly helped to launch the Old Navy brand and served as the company's president. Local viticulturist Phil Coturri has worked with the Mings since 2013 .
The operations would be run by the couple and their three adult children, according to the 148-page packet of information and supporting documents submitted to the SVCAC. There will be no trimming or drying on site and water will be provided by a new well.
Also on the SVCAC agenda are applications by Mike and Mary Benziger, owners of Glentucky Family Farm, LLC, for use permits for outdoor cannabis cultivation of up to 50 plants in raised beds and flexible containers as well as an indoor cottage cannabis cultivation in an existing 594-square-foot barn, and on-site processing, on a 7.74 acre parcel at 2211 London Ranch Road in Glen Ellen. The property already contains a residence and vegetable farm, according to the documents provided to the SVCAC. No new buildings and no expansion of operations beyond the plans submitted are proposed.
Glentucky Family Farm was the first biodynamic cannabis farm in the United States in 2015, according to certifying agency Demeter Association. Glentucky is already a boutique grower of weed, edible flowers and high-end medicinal plants. All cannabis operations are done onsite (drying, curing, grading and trimming) in an air-filtered environment. The water for the cannabis plants is provided by rainwater tanks and existing wells.
The purpose of the Glentucky applications is "to bring their existing medical cannabis operations (outdoor/indoor) into compliance with the County ordinance by obtaining permits in order to legally continue to cultivate organize, biodynamic medical cannabis," according to their paperwork submitted to the SVCAC. The Benzigers state that they will also be pursuing state licenses for their operations.
Mike Benziger is the former CEO of Benziger Winery. After selling the winery in 2005, he founded the Glentucky Farms medical cannabis operation. glentuckyfamilyfarm.com.
The July 22 SVCAC meeting will also include discussion of the proposed additional Amazon parking lot adjacent to the Victory Station property and use permit consideration for a new bed and breakfast on Arnold Drive.
Contact Lorna at lorna.sheridan@sonomanews.com.