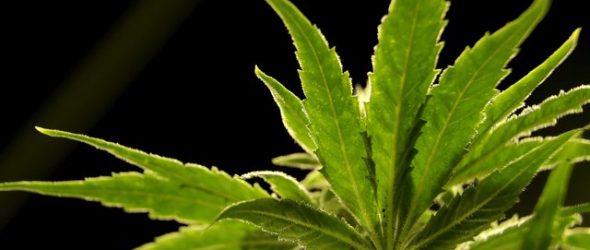 https://cannabisexaminers.com/wp-content/uploads/2020/07/marijuana.max-640x480.jpg
The decision on citations was thought to be something for the interim while watching what the legislature might do to clarify the law. Legislators, however, had their session suspended for months and were unable to take up a number of matters because of the COVID-19 outbreak. 
"The change in the state of the law put enough question in the enforcement to not want to, on that basis alone, restrict folks' liberties," Woodard said. 
Woodard said she will handle the misdemeanor marijuana cases like she has in the past, where people without a criminal record are routinely offered a pre-trial diversion program that does not lead to a conviction. 
"I think that the majority of folks that I have made that offer to have availed themselves of it. If there's a history, particularly if there's a history with offenses such as driving, that's not something I make available," she said. 
Woodard said she has seen a number of misdemeanor marijuana cases in recent days joined with DUI. She said she won't offer pretrial diversion "because that is such a public safety issue." 
Woodard said she planned to revisit the decision in the fall, though court disruptions caused by the coronavirus may push that back to winter. 
Attorney Andy Hothem pointed to how other jurisdictions close to Hall County have changed their policies regarding misdemeanor amounts of marijuana. Outside of Gwinnett County, former Atlanta Mayor Kasim Reed signed an ordinance in October 2017 reducing the penalty to a maximum penalty of $75 and eliminated jail time if convicted. 
"I think that's in line with what other jurisdictions are doing, and I think it's fair," Hothem said. 
In years past, attorney Graham McKinnon said there has often been an option for a "conditional discharge," where the defendant must satisfy terms of probation that often include treatment. If completed, the case is discharged and the defendant is exonerated.  
McKinnon discussed the ramifications of an arrest, irrespective of the outcome. He said there are organizations that aggregate arrest information, which can be discovered through unofficial background checks. 
"That background check will show that arrest, but it won't show whatever happened to it. So this person then is sort of saddled with something that ultimately went through pre-trial diversion or conditional discharge that included record restriction and other things," McKinnon said. 
Because that information is available just from the arrest, it "devalues" a conditional discharge or pre-trial diversion, McKinnon said. 
He felt the recent move by the solicitor's office is "very fair."