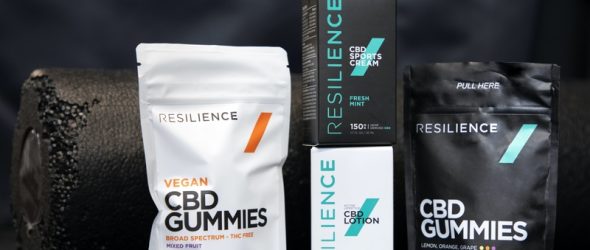 https://cannabisexaminers.com/wp-content/uploads/2020/12/CBD-holiday-gifts.jpg
It's that wonderful time of the year again! The holidays are around the corner and this year is going to be kind of different. However, what hasn't changed is gratitude and appreciation. A lot of people are choosing not to travel this year but you can still send gifts! Therefore, we decided to help you find the best CBD gifts this holiday season.
CBD Gifts for Everybody
We understand that not everyone is going to enjoy smoking, vaping, or eating their CBD. However, CBD is very versatile – making it enjoyable for all walks of life. Thanks to the expansion and elaboration of the CBD scene, there's truly something for everyone. Even the staunchest anti-cannabis aunt is at least intrigued at this point by a low-risk, anti-anxiety CBD treat for her beloved pet dog. The rest of the family is probably openly curious about it by now, and would appreciate a thoughtful gift curated from the sea of CBD options out there. And for relatives that are no stranger to this chill-inducing, non-intoxicating cannabinoid, there are countless gifts that will impress and delight.
You'll find great options to choose from in this list:
CBD Vapeables
The vaping world has taken CBD by storm by offering new innovative ways and flavors for people to try. Here's the cool thing about CBD Vapeables – you have so many options! These options include CBD vape juice, disposable pens and cartridges. Also, you can choose between Full Spectrum or Isolate; and some products have added Terpenes and Flavonoids to enhance the experience.
A product highlight that we want to include is the CBD Disposable Pens. The reason why this makes the perfect gift it is because its draw activated. In other words, it comes ready to vape. There is no additional hardware, or device required. You take the pen out of the box, vape as much as you like, and recharge for later. Once you're finished with the device you simply discard it.
When our parents' generation took their first toke of 2010s weed, it must've felt like the equivalent of our first dab. They hate not being able to smoke a 1970s sized joint without feeling like they've lost their mind. Dad Grass Hemp CBD pre-roll pack knows this, and made an all-hemp, THC-free pre-rolls for our folks. Your uncle can take a baby step back towards modern day THC with one of these, and he can smoke like the good old days.
Full Spectrum CBD Tinctures
One of our best-sellers and popular products' year around is the Full Spectrum CBD Tinctures. We believe that the reason they are so popular is that they are so easy to use. Unlike CBD Vapeables, you don't need to have vaping experience. Although, to vape CBD you don't need much vaping experience either. It's not an intimidating product, which means anyone new to CBD immediately falls in love.
If you're looking to introduce someone you know to CBD, these make awesome stocking stuffers. A small bottle can go a long way. Also, experienced users love using them, howbeit you might need to get a higher strength. For beginners, we recommend getting a 1,000 mg strength bottle. For someone with experience we recommend getting them a 2,000 mg strength bottle.
CBD Oil for Pets
We can't forget our furry friends this holiday season. In a survey conducted by the NY Daily News, 95% of those surveyed said they bought their pets gifts. In the U.S. pet owners have spent $60 Billion on their pets. Those numbers have since increased but gifting pets during the holidays is very common. Howbeit for your pet or for a friend or family member's pet. Let's not forget our furry friends this holiday season.
You're probably wondering what type of CBD to give for pets. One product that stands out is a Full Spectrum CBD Pet Spray. This makes for a great stocking stuffer and it is very easy to apply. You can spray your pets food or directly into their mouth. Rule of thumb – You'll want to use 1 mg of CBD per every 10lbs of your pets weight. It's roughly a spray and a half for every 10lbs. However, you want to keep a close eye on your pet to see how they react. This can make them feel tired or starving.
Surprising someone with CBD soft chews for their small dogs is a thoughtful gift. A gift that might be the key to opening their mind to more botanical remedies. I was skeptical of this at first as well, but as far as I can tell, CBD does have a mellowing effect on snazzy dogs, helping them chill out around new people or new places. Just make sure they know CBD is in them, we don't want Fluffy eating more than a couple chews a day.
CBD Edibles
Lastly, a very popular product to gift is CBD Edibles. We feel this is a very familiar product for some because it's like candy. You're able to enjoy CBD in either a drink mix, capsule, or in gummy form. This is a product to give if you're not sure exactly what type of CBD to get someone.
One of all-time bestsellers is CBD gummies. It just makes sense! You're getting a delicious treat and CBD at the same time. Our parents or adults ultimately just need something to wind their brains down at night, and CBD gummies for better sleep do just that without conflicting with any other medications or supplements.
This is a great addition to include in a stocking stuffer. Anyone would be happy receiving this gift – it's delicious – and great for beginners.
CBD Creams
Grandparents are the ones dealing with chronic pain during everyday tasks, and they're the people who need to be most cautious when trying new pain relief medications. So when it comes to a non-psychoactive topical, We think most grandma's across the philosophical spectrum are interested in a rich, luxurious hand cream that will soothe the symptoms of arthritis and carpal tunnel.
Generally, CBD lotion cream companies grow their own hemp from which the CBD is derived for these creams, along with raw goat milk, coconut oil, Shea oil, and eucalyptus essential oil for a moisturizing, anti-inflammatory anytime lotion.
Final Note
If you're not sure what gift to get someone this year – try getting them CBD. This is a growing trend since it became legal in 2018. First, find out if they vape, are a health nut, or have a pet. Then you can take it from there. We hope you have a safe holiday season! And happy holidays!