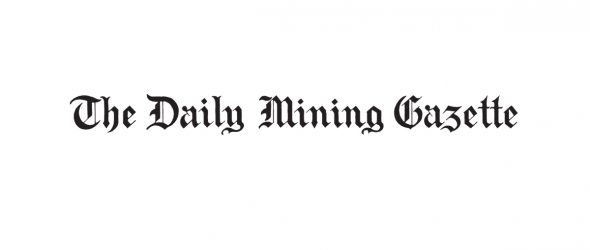 https://cannabisexaminers.com/wp-content/uploads/2020/03/1584338731_fblike.jpg
HOUGHTON — The vote to potentially allow a recreational marijuana retailer in Houghton will wait another two weeks.
The vote on three marijuana ordinances was postponed to March 25, as three of the seven City Council members were absent from Wednesday's meeting.
Councilor Buck Foltz said the delay would also give council members the chance to consider comments made during the public hearings.
"It helps when people come in that are knowledgeable and provide information to us so we can make the best decisions, and it is important that all of us be present, or as many of us as can be, and this decision be a universal one," he said.
One ordinance would allow recreational marijuana retailers in the city. The existing ban would still apply to growers, processors, safety compliance facilities, secure transports or microbusinesses.
Another ordinance would restrict the location of a recreational marijuana seller. Because of prohibitions on being within 1,000 feet of structures like schools or churches, it wuld effectively be limited to a space along Ridge Road or Razorback Drive between Sharon Avenue and Cedar Street.
The city would also revise its medical marijuana ordinance to state that permitted medical marijuana facilities can share retail space with a recreational marijuana retailer. Medical and recreational products would need to be separated and clearly labeled to avoid confusion. Only people 21 or older would be allowed on site.
To round out the set, the council delayed a resolution setting the application fee for a marijuana retailer license at $4,500.
Penny Milkey, co-owner of medical marijuana facility Northern Specialty Health, thanked the City Council and Planning Commission for their work. NSH is also seeking to become a recreational seller. If the city decides to modify the ordinance, it can always do so later, she said.
"People are really desiring this, and I wish we were able to sell to them with local approval," she said.