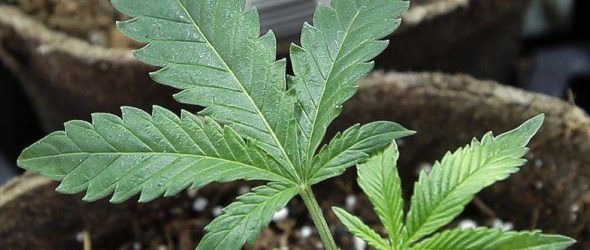 https://cannabisexaminers.com/wp-content/uploads/2020/03/5e6e9e5b64c78.image.jpg
When Mark Guinane and his newly-married wife began thinking about having children, the Gloucester native brainstormed ways to support his potential family. 
What he landed on: a pot-shop.
"I thought this would be the best way to provide for them," Guinane said. "That was my main impetus."
After years of weeding through regulations, paperwork, and even going back to school for a second degree, Guinane hopes that his Hooligans Enterprises pot shop will be taking root at 321 Gloucester Crossing as early as this year. 
The Irish-themed pot company's name is a derivative of the Irish surname "Houlihan."
"I feel as though my presence within the plaza will greatly boost revenue for all surrounding stores, enrich the community, and due to its ideal location, will cause minimal traffic congestion for the people of Gloucester," Guinane said. 
The Manchester resident has a lease in place at Gloucester Crossing and is now negotiating a host agreement with the city.
A community outreach meeting to discuss details of the proposed retail cannabis has been scheduled for March 17 from 2 to 4 p.m. at the Beauport Hotel at 55 Commercial St.
As of Friday, Guinane confirmed, the meeting is still on as Hooligans Enterprises will not be granted a host agreement until one takes place. 
He said he would be checking in with the hotel over the weekend in case the hearing has to be postponed due to the growing concern about the novel coronavirus pandemic. 
Location, location, location
If Guinane is able to get the necessary approvals to go forward with the shop, his retail cannabis establishment will be opening at the Gloucester Crossing this year and staffed by locals.
The reasoning for setting up shop in the Crossing? 
"The location is ideal," Guinane explained. "It won't impact traffic and it will be minimal disruption to the city of Gloucester."
Of its many developments within Massachusetts, the pot shop at Gloucester Crossing will be a first for Sam Park & Company. 
 "We like to do what the community wants and there seems to be a growing support of it here in Gloucester," said Sam Park, the president of Same Park & Company. "I am just the landlord of the lands."
Guinane is still looking for a cultivation center in order to provide a steady stream of cannabis to his customers. 
Trials of tobacco
Guinane's journey to opening up his own pot shop was not exempt from challenges. 
"It has been a long journey," Guinane sighed. "I have been planning this for three days, 16 hours every day, for three years."
When he realized he wanted to go into the cannabis industry, Guinane went a back to school to get his second degree — a Bachelor of Science in Biology from Salem State University with a minor in chemistry — for the purpose of opening his own shop. 
"I did this to increase my chances of getting licensed by the Cannabis Control Commission for a cultivation license," Guinane explained. "We knew it was just a matter of time before it was (legalized), so I started making the necessary plans in advance so we could be one of the first stores to open."
Later in the process, when he was seeking a loan from the bank, Guinane ran into a financial roadblock. 
"I went to every bank that you could imagine and, because most banks are federally charted and it is still illegal on the federal level, they don't want to have anything to do with the cannabis industry," he said, explaining that he had to essentially borrow against his own home to get the business up and running. 
Having grown up by Magnolia Beach, Guinane wants to make sure that he follows the processes in place to support a city he loves. 
"This is my hometown and my area and I don't want to create a blemish on this town," Guinane said. "I want to do everything right and help everyone as much as I can."
Other pot shops that have been scheduled to open their door in this seaside community are months away from doing so. 
Having passed its final inspection, Happy Valley Ventures has plans to open a multi-purpose facility at 38 Great Republic Drive in Blackburn Industrial Park. 
"We are waiting to get on the Cannabis Control Commission's agenda, hopefully in April which would mean a May opening," Gregg Weiss of Happy Valley told a Times reporter on Friday.
As Hooligans will be a retail-only shop for the time being, Happy Valley plans to grow, harvest, and make consumable products for its customers with an additional location at 2 Opportunity Way in Newburyport.
Staff writer Taylor Ann Bradford can be reached at 978-675-2705 or tbradford@gloucestertimes.com. 
IF YOU GO
What: A community outreach meeting to discuss details of a retail cannabis store proposed at 321 Gloucester Crossing.
When: Tuesday, March 17, from 2 p.m. to 4 p.m.
Where: Beauport Hotel at 55 Commercial St.
Where: