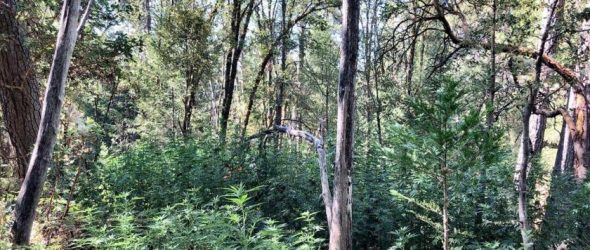 https://cannabisexaminers.com/wp-content/uploads/2020/08/5f3743097d7d3.image.jpg
The Yuba County Sheriff's Office is investigating whether two illegal cannabis grows discovered Friday are connected, according to public information officer Leslie Carbah.
A search warrant was served in the 1500 block of Highway 49 where 1,600 plants were found on U.S. Forest Service land. An additional 241 plants were removed from a nearby residence. No suspects were cited at the scene, but a camp was discovered in the forest that looked like it had been abandoned for a few days, Carbah said. An illegal water diversion was discovered as well.
The Fish and Wildlife Service and Forest Service assisted the sheriff's office, according to Carbah.