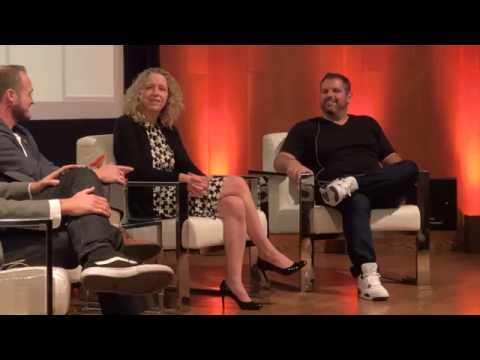 https://cannabisexaminers.com/wp-content/uploads/2018/11/1731/learn-what-it-takes-to-be-the-founder-of-a-cannabis-business-8211-part-1.jpg
On September 20th, 2016 at the Oakland Museum of California, the first cannabis startup conference took place. With a focus on founders, startups, and raising capital, this event was the first of it's kind to get the tech community involved in cannabis.
This is one of the first panels of the day, and one of the best. This panel featured founders Cy Scott​ of Headset​, Geoff Doran​ of Tradiv, and Cassandra Farrington of Marijuana Business Daily​!
Their diverse backgrounds and experiences made this panel incredibly valuable to current and prospective cannabis founders. They gave their elevator pitch, discussed their value proposition, gave advice to aspiring founders, and added tremendous value to all who listened. We thank each of them for their incredible contributions to the industry and the ELEVATE conference.
More content from ELEVATE to come! Tune in, listen up, get acquainted!
Headset Website: http://headset.io/
Tradiv Website: http://www.tradiv.com/
MjBizDaily Website: http://mjbizdaily.com/
Learn more about and subscribe to the Investing in Cannabis podcast: http://investingincannabis.tv/
Contact us with any questions, thoughts, ideas for our show here: investingincannabis@gmail.com