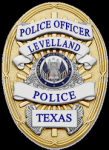 https://cannabisexaminers.com/wp-content/uploads/2020/05/10306479_825500670877069_1946972718073611415_n-18.png
Levelland Police were dispatched to the City Park in reference to a suspicious vehicle.
Upon arrival, officers observing a car driving away and stopping in a field near City Park. Due to the suspicious activity and the location the officer activated emergency lights to contact the suspect.
The vehicle was occupied by two people and officers noted the odor of burnt marijuana coming from the vehicle. The driver and passenger both told officers they were just relaxing and listening to music. Officers then questioned the two, about the smell of marijuana. The two both denied having any marijuana and stated their was no drugs in their possession. Officers also observed both the driver and passenger to have red eyes and slowed movements.
Both the driver and passenger was ordered out of the vehicle, at this point the passenger handed the officers a clear container with a green leafy substance, identified by officers as marijuana along with a grinder and a pipe. A probable cause search of the vehicle yielded a glass bowl with burnt residue, a clear bag with green leafy substance and a 500 mg THC oil cartridge. The label showed the THC percentage to be 84.7%.
The passenger took responsibility for all. Jacob Banda, 26 of Levelland was arrested and charged with Possession of a Controlled Substance and Possession of Marijuana. He was transported to the Hockley County Jail without incident. The driver was issued a citation for Possession of Drug Paraphernalia.