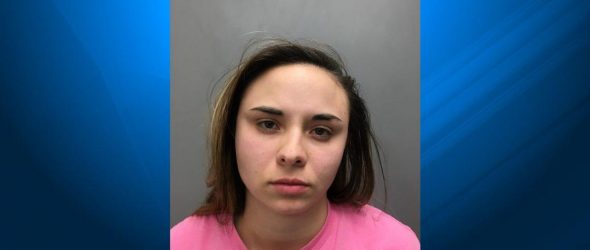 https://cannabisexaminers.com/wp-content/uploads/2020/04/5e8a25a630842.image.jpg
MONTGOMERY COUNTY, Pa. – A Maryland woman was arrested in King of Prussia Friday for trafficking 100 pounds of marijuana, officials say.  
According to the report, a joint investigation was led by the Upper Merion Township Police Department Special Investigations Unit and the Montgomery County Detective Bureau.
Detectives determined that the defendant, Kayla Messinese, 24 of Edgewater, MD., would be traveling to Upper Merion Township to deliver 100 pounds of high-grade marijuana. 
Detectives located Messinese's vehicle, followed her to a location in the 500 block of South Goddard Boulevard, and then to a parking garage, where she met with two others to complete the marijuana transaction.
The defendant was arrested, and three large duffel bags containing the 100 pounds of marijuana were found in her vehicle.
The marijuana, packaged in multiple vacuumed sealed bags, had a street value of $200,000, officials say.
Montgomery County District Attorney Kevin R. Steele stated, "Drug dealers and other criminals need to know that we have not stopped investigating and prosecuting crimes because of this pandemic. Do not traffic drugs of any kind in Montgomery County."  
The report indicates that Messinese was arraigned on felony charges of Possession With the Intent to Deliver, Criminal Use of a Communication Facility, and related charges. 
Messinese was unable to post her $150,000 bail and was remanded to the Montgomery County Correctional Facility.
A preliminary hearing date will be determined.