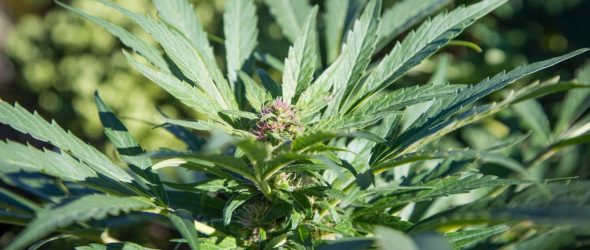 https://cannabisexaminers.com/wp-content/uploads/2020/05/1589864274641.jpg
Grant Matthew/Stuff
A referendum on whether to legalise the sale and use of cannabis is set for September 19.
A woman growing cannabis for medicinal use was one of three people reminded by a judge that despite the upcoming referendum, growing cannabis is still illegal.
Riwaka couple Matthew Stephen Fry, 35,​ and Sarah Joyce Hunter, 38​, were jointly charged with cultivating cannabis and appeared in the Nelson District Court on Monday.
A summary of facts said in February, Nelson police took part in the annual national cannabis recovery programme. Several weeks earlier a spotter plane identified numerous plots in rural areas and residential backyards.
Plants were seen on Joyce and Fry's property and a search warrant was executed in late February and 32 plants were located. The pair admitted shared responsibility for the plants.
READ MORE:
* Government reveals cannabis referendum legalisation details
* Woman grew cannabis to create medicinal soaps and creams
* Cannabis growers urged to find other pain relief

The maximum penalty for cultivating cannabis is seven years imprisonment.
Joyce's lawyer Michael Vesty​ said she had broken her leg badly in 2014, had since been unable to work full-time and self-medicated with cannabis to manage the pain.
He said there was no suggestion the plants were for anything other than personal use.
Judge Richard Russell​ accepted that Joyce had pain issues, but that she had to find some other way to address them.
"I'm not blind to the fact that the use of cannabis is subject to a national debate at the moment and everybody is going to get a vote on it shortly, time will tell what the outcome of that that is.
"I suspect I know the way you are going to vote but at the moment it is against the law to grow cannabis."
Joyce and Fry were each fined $375, ordered to pay court costs of $130 with an order made for the destruction of the cannabis plants. 
In another case heard on Monday, Ruby Delva Mcdonald​, 52, was fined $650 after at least 20 cannabis plants were discovered on her Brooklyn property. 
Lawyer Hannah Cuthill​ said Mcdonald used cannabis for medicinal reasons and had cultivated that particular strain because it was low in psychoactive properties.
She had a prescription for medicinal cannabis product Tilray and two years ago had applied for a license to cultivate medicinal cannabis. 
Judge Russell​ told Mcdonald despite the upcoming referendum, "at the moment the law is you can't grow it, you can't possess it, you can't use it".
Mcdonald was also ordered to pay court costs of $130 and an order was made for the cannabis plants to be destroyed.