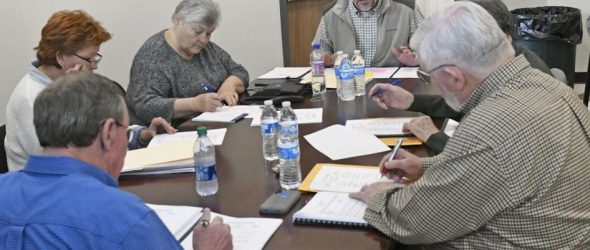 https://cannabisexaminers.com/wp-content/uploads/2020/03/5e69838394ae9.image.jpg
GREEN VALLEY — An active Mercer County Board of Health meeting saw the members take a stand against legalizing medical marijuana in the county.
Mercer County Health Department Administrator Susan Kadar said that, at a recent meeting of county health administrators at Flatwoods, a spokesman for the medical marijuana industry made his case to have it legalized.
"(According to State Code) a county commission must publicly pass a written statement of support in order for the issue to be placed on a ballot," she said.
Kadar said that the Mercer County Commission elected to take no action at their February 13 meeting.
She added that any county board of health which didn't support medical marijuana would face legal action from the medical marijuana group.
"Basically, it's in the board's lap whether we want it or not," she said.
After comments from board members which were strongly against supporting any such measure, the board voted unanimously not to support the measure.
Board of Health Vice Chairman Dr. Randy Maxwell said that the board should ask County Prosecuting Attorney George Sitler to come to their next meeting to further discuss their options.
The board also set the public hearing on the amended county clean air regulation for Wednesday, March 25 at the Mercer County Health Center at 6 p.m.
Kadar also gave the board a review of the measures the Mercer County Health Department was taking to deal with potential cases of coronavirus.
Jeff Harvey is a freelance reporter and columnist for the Princeton Times. Contact him at delimartman@yahoo.com