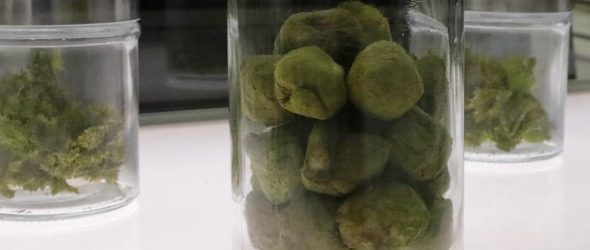 https://cannabisexaminers.com/wp-content/uploads/2020/05/5c86e314d918b.image.jpg
BeLeaf Medical, the St. Louis company that won five dispensary licenses, chose as the first four letters for all of its applications, BLMC. Agri-Genesis, which won two cultivation licenses, used AGGE. CPC-Missouri, the company that lawmakers believe has a conflict of interest with Oaksterdam University, which is involved in the third-party scoring collaborative, used CPCS at the beginning of all of its facility application numbers. Feelz Good Green went with FGGP.
Obviously some companies didn't get the memo. They produced randomly generated numbers that began with a mix of letters and numbers that had nothing to do with their applications. Perhaps they failed to seek the advice of Samaara Robbins, one of the state's application scorers who says on her resume she has worked for Canna Advisors, a marijuana consultant that helped 29 of its clients obtain licenses in Missouri.
More than 800 appeals of denials have been filed by companies claiming disparities in the scoring, or potential conflicts of interest in the awarding of medical marijuana licenses.
The state, of course, says there is nothing to see here. The change to the original RFP was made, said DHSS spokeswoman Lisa Cox, because it would have been "inappropriate" for the state to alter the documents by putting those numbers on thousands of pages of documents after they were received by the state. Therefore, the applicants themselves made sure their individual numbers were placed on every page of their applications.