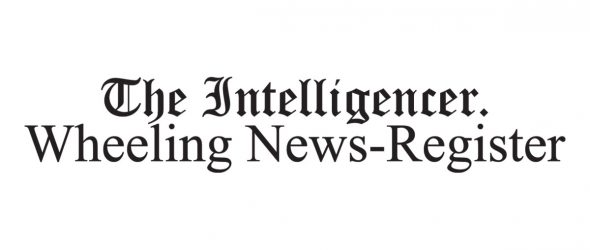 https://cannabisexaminers.com/wp-content/uploads/2020/05/default_fb_share.jpg
MOUNDSVILLE — While medical marijuana dispensaries are still a long way off in Marshall County, city leaders in Moundsville voted Tuesday to permit such facilities in the city limits if the county allows them.
During a meeting streamed on Zoom, city leaders voted 5-2 in favor of authorizing medical marijuana dispensaries by amending the city's zoning code. Judy Hunt called for the vote and was joined by Mayor David Wood and council members Ginger DeWitt, Sara Wood and Brianna Hickman in voting in favor of the zoning amendment. Council members Phil Remke and Eugene Saunders voted against the motion.
City Manager Rick Healy had previously described the city's efforts to authorize dispensaries as a pre-emptive move in the event that Marshall County was given state approval to host medical cannabis dispensaries, processors or grow operations. Marshall County Administrator Betsy Frohnapfel said no action had been taken on the county or state level regarding the authorization, and that no one has yet applied to the county.
Remke said that his family would benefit from the possibility of more easily accessible medical marijuana. However, Remke said he was in favor of providing the drug through pharmacies, rather than rezoning for a new kind of facility.
"My daughter has so many back problems, and I think she'd benefit a lot from this," Remke said. "I've talked to pharmacies and I really feel that this should have gone through pharmacies, instead of going to general areas in town."
City Attorney Tom White said because pharmacies are regulated by the FDA, they legally cannot serve as marijuana dispensaries.
"We're not allowed to limit (the sale of marijuana) to an organization that obviously is not going to be interested in servicing that. Dispensaries have to be totally different from the pharmacy."
In March, on first reading of the ordinance, Remke said he was concerned that Moundsville would take business from neighboring communities. At the time, Remke made two unsuccessful motions to amend the ordinance, limiting the number of dispensaries to two within city limits and extending the distance of dispensaries from schools and daycare centers an additional 500 feet.
"I think we're opening a can of worms by just having this. It just depends on, for instance, if Paden City doesn't want theirs, maybe it'll move up to Moundsville and Marshall County. … I feel that the pharmacy aspect would be a way to regulate it as it was brought up."
With the passage on second reading, the ordinance went into effect as of Tuesday evening.
Today's breaking news and more in your inbox