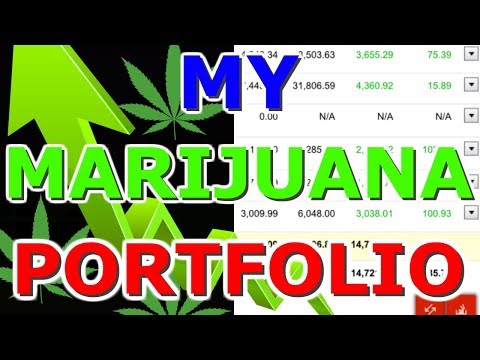 https://cannabisexaminers.com/wp-content/uploads/2018/11/1281/hqdefault.jpg

want to learn how i grew my channel so quick -tube buddy has an amazing program that helped make my youtube journey so much easier check the link out below its free to sign up !
https://www.tubebuddy.com/investinghustler
My Marijuana Portfolio 2018 – My Investing Portfolio in the stock market
My video finally got 100 likes so here it is like promised ! my marijuana portfolio. I also showed you guys a few steps i went through to get to this point including a couple red days
The day when I finally reveal to you my marijuana portfolio. But wait theres more. Not only am I going to show you my marijuana portfolio I'm also going to walk you through pretty much every step my portfolio has been through and I will show you it hasn't always been green days with my companies up over 100% there has been some very dark times ! Times when I was down over $20,000 I was showing some friends and joking arout it if i ever reached -25000 ill make a video of how I lost 25k in the stock market. Which unfortunately my portfolio never got that low because one morning I woke up and canopy was bought out by constellation brands and thats when the bull market in the marijuana industry started and at that time I had 52k invested and slowly but surely I started collecting profits
Disclaimer -The above references an opinion and is for information purposes only. It is not intended to be investment advice.