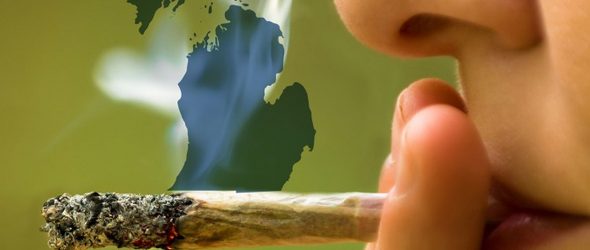 https://cannabisexaminers.com/wp-content/uploads/2020/05/Michigan-Weed-6mapondoobie.jpg
City Planner Dean Walrack reported to the DDA Board after the City Council passed recreational marijuana ordinances last month
by Jim Measel
COLDWATER, MI (WTVB) – Coldwater City Planner Dean Walrack reported to the Downtown Development Authority on Wednesday that there have been nearly a half dozen inquiries every day about recreational marijuana licenses.
The Coldwater City Council formally adopted a pair of Recreational Marijuana Establishment Ordinances last month after almost two years of discussion.
Walrack said they are looking at operating on a first come, first serve basis and doing a lot of time stamping with having one person take the applications at a time instead of the whole administrative team. 
One of the ordinances would enable the operation of Adult Use Recreational Marijuana Establishments with special use approval in the C-2 Central Business District, the C-4 General Business District and the D-2 Heavy Industrial District. 
The second ordinance repealed the city's prohibition on marijuana establishments.
The application process is being finalized by the city staff as the ordinances go into effect on September 1.
Jim Measel
Jim Measel is a Detroit native and a proud 1975 Redford Thurston High School graduate. He first came to WTVB in 1991 and has nearly 40 years of broadcasting experience in news and sports. Besides covering local high school sports, Jim has also covered Western Michigan University basketball and hockey as well as Hillsdale College football games. Some professional stops include working at radio stations in Indiana, Charlotte and Lansing as well as the Michigan Radio Network. He has also earned Associated Press awards for news coverage and sports play-by-play. Jim's favorite career highlights include interviewing such figures as Gordie Howe, Sparky Anderson, Tom Izzo, Bo Schembechler, Isiah Thomas, Vice-President Mike Pence, Lee Greenwood and Regis Philbin. When he is not working, Jim enjoys watching the Chicago Cubs and can rest in peace as they won the World Series. He also hopes the Lions will be able to get a chance to win a superbowl.