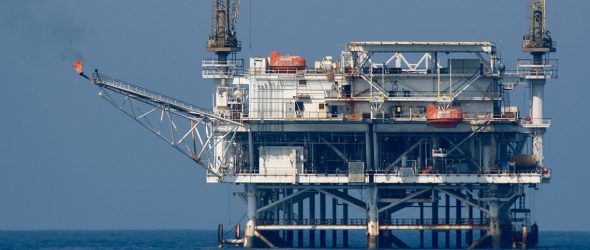 https://cannabisexaminers.com/wp-content/uploads/2020/01/1817fd44-07ca-4243-a315-42318be7aa88_1140x641.jpg
COLUMBIA, S.C. — It's another busy week at the South Carolina State House as lawmakers consider a variety of bills like offshore drilling bans, distracted driving, and medical marijuana.
Offshore drilling ban
Momentum continues to build for a ban on offshore drilling and related infrastructure in South Carolina's waters and coastal regions.
This week, S.870 made it out of a Senate subcommittee with approval.
S.870 would 'prohibit' the approval of a plan, license, or permit application for infrastructure used to transport crude oil or natural gas from the Atlantic ocean into the state or for oil and gas exploration in the state's waters, according to the bill's language.
The movement has bipartisan support for a variety of different reasons.
Senator Goldfinch: "The primary reason behind that, the impetus behind that is that there's just really not the available land to provide for those port/refinery activities in South Carolina. If you look at my district alone, from Murrells Inlet to Isle of Palms, 90 percent of that land on the coast is protected in some way, shape or form," said Senator Stephen Goldfinch, (R) Georgetown. 
"God put incredible beauty and natural splendor in South Carolina and we've got an obligation to preserve it and maintain it for our kids and our grandkids. That's just how I approach our wonderful, beautiful state and the world that we live in. And then I look at the economics of it. And I say, you know, does it make sense to drill for oil offshore from some of the most beautiful and used beaches in America? Where, tourism is one of our biggest industries," said Senator Vincent Sheheen, (D) Kershaw.
The Governor's office said Governor Henry McMaster continues to be against offshore drilling, saying South Carolina's 'beautiful coastline' is not suitable for the infrastructure required.
Distracted Driving
Also this week, a proposed distracted driving ban made it out of subcommittee with favorable approval.
The bill would make it illegal to drive with a handheld electronic device in hand or use it while operating a vehicle, with few exceptions.
"Spent hours on the phone with mothers who have lost children because of distracted driving and so, through those conversations, I became pretty well acquainted with the human toll of this behavior," said Senator Wes Climer, (R) York.
Climer sent the proposed bill from his subcommittee to the full Transportation Committee, which is expected to begin debate on it next week.
The subcommittee changed some penalties, making it $150 and 0 license points for a first offense and two license points and $300 for a second offense
Medical Marijuana
In a press conference Wednesday, a group of patients, doctors, and others asked the state to pass the Compassionate Care Act.
The act would legalize medical cannabis in South Carolina. Supporters of the bill call it one of the most conservative in the country and say it's not a pathway to legalization of marijuana.
Margaret Richardson has a chronic pain condition and said the new treatments would help.
"Please give us a chance to treat our specific needs, legally. And let us, I repeat, have an opportunity to live life," Richardson said at the press conference.
The Compassionate Care Act remains in Senate committee.
More veterans in nursing
Members of the House are a step closer to making it easier for veterans to become nurses in the state.
They passed a bill Tuesday which would create associate and bachelor-degree veteran nursing programs at higher education facilities across the state.    
The measure urges stakeholders to allow veterans to apply relevant military medic education and training towards a degree.
Representative Tommy Stringer said the idea came to him after a doctor's appointment.
"Well we have a significant nurse shortage in the state and it occurred to me we have a lot of military people retiring here, so it made sense that we would take advantage of the training they already had paid for by taxpayer dollars and integrate it into a nursing program," Stringer said.
The bill would still need Senate approval and the Governor's signature to become law.