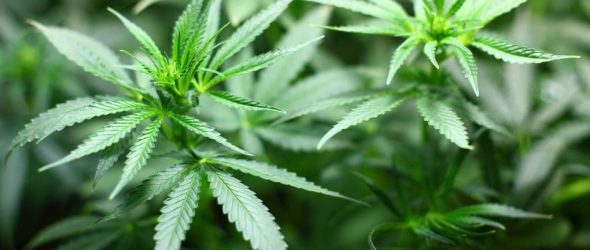 https://cannabisexaminers.com/wp-content/uploads/2020/09/5f6ac81278912.image.jpg
Last year, Cincinnati City Council voted to pass, in my opinion, one of the most useless measures that continues to boom in American cities: decriminalizing marijuana.
Much like a non-answer given to you by a politician or mechanic, decriminalization disguises itself as a "move in the right direction." In reality, it's an excuse not to enact real change. Cincinnati's order uses exact and misleading language to carry this out.
For example, even though you can possess the drug, it is still illegal to use marijuana in Cincinnati. The ordinance only protects you from being fined for possession.
That means if Cincinnati police officers see you smoking marijuana, and you do not have a medical marijuana card, you can receive a citation from a police officer, according to the Cincinnati Enquirer. 
The Enquirer also notes that the city law doesn't take precedent over state law, meaning that police have the choice to cite someone under state or city law.
Decriminalization will help cut down on marijuana arrests, where Black people are 3.64 times more likely to be arrested for possession than white people. 
In a city or state where it is legal to buy marijuana directly, the consumer has the guarantee of safety. They know the outcome of using the weed they purchased.
Decriminalization offers no such securities. To smoke marijuana in Ohio, you either need a medical marijuana card or you must resort to illegal means of buying cannabis.
Instead of cutting down on drug crime, the government is simply ignoring it.
Possessing marijuana for personal use is not the problem, made clear by the ordinance to decriminalize it. The problem is people putting themselves in danger — whether in the buying or using process — to buy a drug that 67% of Americans think should be legal anyway.
Legalizing weed offers a government to take a hands-on approach, testing and regulating marijuana for sale to consumers. Plus, legal recreational marijuana has shown evidence to increase public safety significantly in other areas.
According to the state of Colorado, which legalized marijuana in 2014, there was a 15% decrease in DUI charges between 2014 and 2017.  
Marijuana is also a booming industry in the United States, and the state and local governments where cannabis is legal, get to see this benefit first-hand.
Colorado made over $200 million in marijuana sales in July, and Illinois set a state record with $64 million in sales.
In 2018, the three top marijuana tax earners – Colorado, Washington and California – made a combined total of over $1 billion in revenue.
Cincinnati City Council also voted to seal low-level marijuana charges in September of 2019, so a small possession charge will no longer mean a lifelong blemish on someone's record. However, this was Cincinnati's only step in the right direction.
For lasting change, governments must be willing to be more hands-on to better the lives of the citizens they serve.