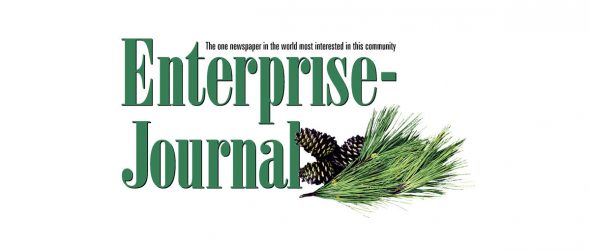 https://cannabisexaminers.com/wp-content/uploads/2020/08/2d7acf2c-743c-11e6-a5dc-2bc4dcc925ce.jpg
A Pike County resident asked supervisors Friday to consider decriminalizing marijuana and revoking open container alcohol laws.
David Burrows addressed supervisors about what he called unfair laws, starting with misdemeanor marijuana possession.
"It's not been effective and it's a drain on police resources and a severe burden on citizens," Burrows said, adding that he doesn't use the drug.
"Millions of people in this country have their lives destroyed" because of marijuana arrests, he said.
He suggested that if lawmen catch someone with an ounce of marijuana, they simply throw it out or confiscate it. For larger amounts less than a pound, fine the offender $100,
Burrows said his car was confiscated in New Mexico because officers erroneously suspected him of possessing marijuana.
"Instead of raising the taxes 2 mills, cut out the possession of marijuana charges," Burrows said, referring to supervisors' plans for the upcoming tax levy.
Burrows also claimed the law against possessing an open container of alcohol in a vehicle leads to litter.
"They're still going to drink and drive, but they don't want to get arrested so they throw the bottles out," he said.
"If an officer pulls somebody over and they're drunk, give them a DUI."
The open container law "is infringing on our liberties. Our limited resources need to be used for violent crimes."
Burrows also objected to the use of tag readers by lawmen, which he called an invasion of privacy. He said an officer ran his tag when his car was parked in Brookhaven for no apparent reason.
Burrows also opposes a law saying a person in possession of more than $10,000 in cash must justify the money. He said someone could have such an amount for innocent reasons such as buying a car.
Board president Sam Hall said, "We'll take it under consideration and we thank you for coming."
The board did not discuss Burrows' requests further.
In other business Friday, supervisors:
• Received a budget request from the North Pike School District of $3.8 million for district maintenance, a 4% increase, and $860,000 for debt services.
• Noted the resignation of Joe Ball and the hiring of Ross Busby in the road department, and the hiring of Kimberly A. Wallace in the county jail.
• Authorized Windham & Lacey to conduct the 2019-20 audit for $75 an hour, not to exceed a total of $18,975.