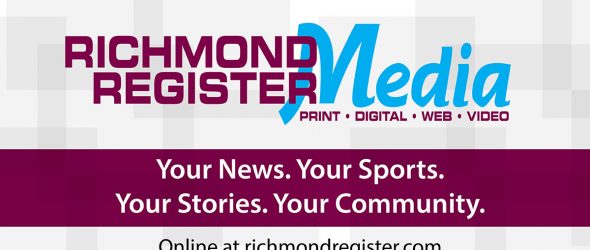 https://cannabisexaminers.com/wp-content/uploads/2020/02/1a0e233c-2e14-11e9-a163-a3b96a3467d3.jpg
Nine in 10 Kentucky adults favor legalizing marijuana for medical purposes, according to the latest Kentucky Health Issues Poll (KHIP) report, and nearly six in 10 said pot should be legalized under any circumstances.
Those results are similar to The Register's Facebook poll, which shows nearly 88% support for medical marijuana, as of Friday afternoon.
"It's long past time to move forward on this," Rob Alexander said of the poll question.
It seems Kentucky lawmakers also are in favor.
There are more than 50 sponsors for House Bill 136, which sets out policies for cultivation, processing, sale, distribution and use of medicinal marijuana.
Since the late 1990s, 33 states and the District of Columbia have legalized medical marijuana, and 11 states and D.C. have legalized recreational marijuana, despite a federal ban.
Eric Crawford, who testified alongside several of HB136's sponsors this week, told the House Judiciary Committee that passage of the bill would keep him from being "viewed as a criminal in a state that I love." The Mason County man said he uses marijuana — not opioids — to relieve pain and muscle spasms caused by debilitating injuries that he sustained in a 1994 accident.
"This isn't about nothing else but sick people," Crawford told lawmakers.
The KHIP report found that support for medical marijuana among Kentucky adults jumped from 78% in 2012, the last time the poll asked this question. A greater proportion of Kentucky adults also support legalizing marijuana under any circumstances (38% in 2012 compared to 59% in 2019), or for recreational purposes (26% in 2012, 49% in 2019).
The KHIP poll did show variation in support for legalization across political parties, with a greater percentage of Democrats in favor of legalization across all three circumstances. A majority of Democrats, Republicans and Independents said they favor legalization for medical reasons and under any circumstances, but only 38 percent of Republicans said they support recreational marijuana.
However, there are many who are still concerned about legalizing medical marijuana.
Ben Chandler, president and CEO of the Foundation, said there's a real concern that legalizing marijuana, even for medical purposes, makes it more available and socially acceptable, including among adolescents and teens.
"We know that 'normalizing' drugs increases their use," he said. "In the midst of a youth e-cigarette epidemic and a public health crisis largely tied to vaping marijuana — lawmakers must be sure to incorporate essential protections into marijuana health policy."
About 16% of Kentucky high school students use marijuana monthly, according to the 2019 Youth Risk Behavior Survey. That's down from nearly 29% in 1997, but the rate has held fairly steady over the past 15 years. The KHIP poll found that 40% of Kentucky adults have a friend or family member who uses marijuana regularly.
KHIP, an annual telephone poll of Kentucky adults about health and health policy issues, is sponsored jointly by the Foundation for a Healthy Kentucky and Interact for Health. This report follows the Foundation's September 2019 health policy conference, which focused on the public health impacts of loosening legal restrictions on marijuana.
LRC Public Information contributed to this story.
Jonathan Greene is the editor of The Register; follow him on Twitter @jgreeneRR.