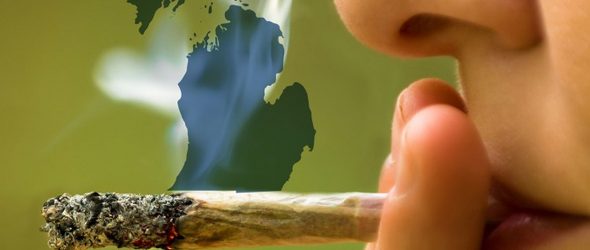 https://cannabisexaminers.com/wp-content/uploads/2020/05/Michigan-Weed-6mapondoobie.jpg
The Portage City Council approved the sales regulations Tuesday night in a 6-1 vote.
by Will Kriss
PORTAGE, MI (WKZO AM/FM) — Medical marijuana centers have been approved to sell recreational products in the City of Portage as of Tuesday night.
MLive reports that during a virtual meeting, Portage City Council approved the regulations in a 6-1 vote. Under the measure, previously-established medical marijuana dispensaries will be permitted to make recreational sales, provided they adhere to the agreed guidelines.
The only dissenting vote was Council member Terry Urban, who felt that allowing recreational sales would make it more accessible, worrying that minors may get a hold of it.
However, representatives of the medical dispensary Lake Effect, which opened in Portage last year, told the board that by allowing recreational sales, there are new opportunities for marijuana education and to help create a new city industry.
Jevin Weyenberg of Lake Effect commented that as many as 100-300 new jobs could be created in Portage as a result.
MLive adds that the new ordinance and application will be available on June 2 at www.portagemi.gov/641.
The news of Portage approving recreational marijuana sales comes just after the City of Kalamazoo has passed similar measures to allow recreational sales within city limits. Kalamazoo's ordinance will go into effect on May 28.
Both of these regulation approvals are preceded by Kalamazoo Township, which signed off on recreational sales back in January.