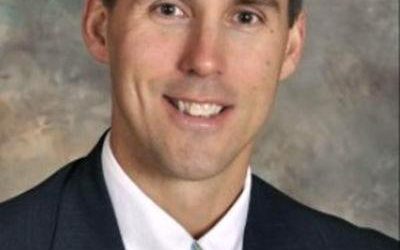 https://cannabisexaminers.com/wp-content/uploads/2019/12/5e04124e21564.image.jpg
For Illinois residents, Jan. 1 will mark a new year, a new decade and a whole new era for recreational marijuana users.
Possession and use of the drug will be legal come the new year. Illinois joins several other states in legalizing recreational cannabis, despite the drug's continued illegality on the federal level.
However, the Illinois Cannabis Regulation and Tax Act doesn't mean the state will devolve into a hazy, THC-fueled free-for-all. How marijuana can be used safely and legally will be strictly regulated.
"I think (the rules) are pretty straightforward," said Mark Moran, Galena's city administrator. "You can't use it in a public place. You don't want to drive if you've been using it."
The law establishes several rules:
Recreational cannabis use is only legal for adults who are at least 21 years old.
Only licensed dispensaries will be allowed to sell cannabis products.
If you're transporting marijuana in a vehicle, it must be in a sealed, child-resistant container that cannot be accessed while the vehicle is moving.
It is only legal to possess up to 500 mg of edible cannabis, 30 grams of plant material and 5 grams of cannabis concentrate.
Driving under the influence of marijuana is illegal. Those in violation can be charged with driving under the influence.
City of Galena officials have signed off on two permits for businesses that will sell cannabis. However, the businesses first must obtain licenses from the state before they could open their doors.
The earliest that those businesses potentially could secure a license will be on May 1, when the state will award an additional 75 licenses for the establishment of new dispensaries.
One of the proposed businesses in Galena would have a consumption lounge, in which customers can partake of the product in a social setting. However, for the most part, users must be out of the public view.
"The way the law is set up, it still should be used very discretely and not out in public view," Moran said.
Organizations such as the Cannabis Business Association of Illinois have cropped up in recent years as medical marijuana use was legal in the state.
In addition to educating people about the safe, responsible use of cannabis, the organization touts the social equity element of the new law. Many Illinois residents who have marijuana convictions will have those expunged or taken off their records.
"It's an exciting time, but also one we take on with great care," wrote Pamela Altoff, CBAIL's executive director, in an email to the Telegraph Herald. "We hope these materials and messages will help users better understand the new law and their legal responsibilities. We urge anyone planning to use cannabis here to take a few minutes to learn what's allowed and what isn't and to always be responsible."