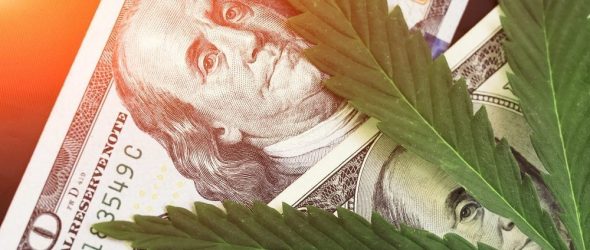 https://cannabisexaminers.com/wp-content/uploads/2019/12/SAFE-banking-act-cannabis-Senate-hearing.jpg
The US Senate pared a number of marijuana-related provisions attached to the massive spending bill passed last week.
One of the bills: the Secure and Fair Enforcement Banking Act would have enabled financial institutions to openly serve the cannabis industry.
Senate Banking Committee Chairman Mike Crapo (R-Id), said he opposed the bill but was open to amending the measure to satisfy his concerns.
The House passed the bill in October.
Another provision would have protected veterans who are legally employed by the cannabis industry from discrimination by the US Department of Veterans Affairs if they applied for home loans.
"At a time when a record number of Americans support ending our failed prohibition on marijuana, it is incredibly disappointing to see that Congress continues to ignore the will of their constituents on this important issue," NORML Executive Director said. "Supporters of legalization are engaged voters and we shouldn't be treated as a bargaining chip in spending negotiations when justice and liberty are at stake."
Cannabis is illegal under federal law but 33 states have legalized recreational or medicinal use of the drug
Have a Happy Holiday Week
The following two tabs change content below.
Paul A. Ebeling, polymath, excels in diverse fields of knowledge. Pattern Recognition Analyst in Equities, Commodities and Foreign Exchange and author of "The Red Roadmaster's Technical Report" on the US Major Market Indices™, a highly regarded, weekly financial market letter, he is also a philosopher, issuing insights on a wide range of subjects to a following of over 250,000 cohorts. An international audience of opinion makers, business leaders, and global organizations recognizes Ebeling as an expert.