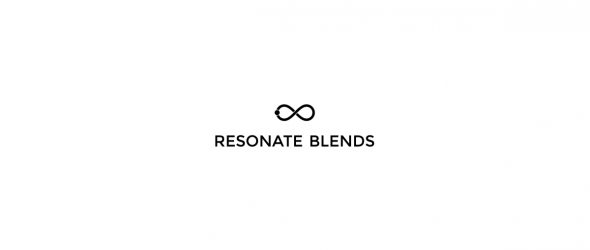 https://cannabisexaminers.com/wp-content/uploads/2020/05/4370800_4313112_4301510_IMG_5572.jpg
CALABASAS, Calif.–(BUSINESS WIRE)–Resonate Blends, Inc. (OTCQB:KOAN), a cannabis-based holding company ("Resonate" or "the Company"), announced today that it has engaged Boustead Securities, LLC as its placement agent and financial advisor.
The engagement contemplates that Boustead will act as placement agent and financial advisor for the Company's planned securities offerings.
While the Company advises there is no certainty that an offering of the Company's securities will proceed or be completed, Boustead expects to be instrumental as Resonate continues to explore various capital market initiatives.
Boustead Securities CEO Keith Moore stated: "With the launch of the Koan brand for the Wellness Lifestyle market, including military veterans and others suffering from stress related issues, we are looking forward to bringing a unique company and their acquisition driven strategy to investors."
"In the short time since the Company has been active, we have achieved many of our initial goals thanks to our strong and experienced leadership team, innovative product development and clear focus on branding high-quality cannabis products to an already growing sector," said Geoffrey Selzer, Resonate's CEO. "We have been working diligently for the last 6 months to clean up the Company's capital structure and align it to the strategic requirements of the cannabis business. We are pleased to engage Boustead as the next step in our capital market objectives and look forward to collaborating with them."
This press release is not intended to and does not constitute an offer to sell nor a solicitation for an offer to purchase any securities of the company.
About Boustead Securities, LLC
Boustead Securities, LLC ("Boustead") is an investment banking firm that executes and advises on IPOs, mergers and acquisitions, capital raises and restructuring assignments in a wide array of industries, geographies and transactions, for a broad client base. Boustead's core value proposition is the ability to create opportunity through innovative solutions and tenacious execution. With experienced professionals in the United States, Boustead's team moves quickly and provides a broad spectrum of sophisticated financial advice and services. Boustead is a majority owned subsidiary of Boustead & Company Limited, a diversified non-bank financial institution. For more information, please visit www.boustead1828.com.
About Resonate Blends, Inc. (OTCQB:KOAN)
Based in Calabasas, California, Resonate Blends, Inc. is a cannabis holding company centered on valued-added holistic Wellness and Lifestyle brands. The company strategy is to ignite future growth by building a purpose-driven portfolio of research organizations, innovative and emerging brands, and retail channels. The holding company's focus is finding mutual value between product and consumer by optimizing quality, supply chain resources and financial performance. The Company offers a family of premium cannabis-based products of consistent quality based on unique formations calibrated to Resonate Blends effects system, the industry gold standard in user experience.
For more information: www.resonateblends.com
Past performance is not indicative of future results. This is not an offer or solicitation to buy or sell securities. There is no guarantee that any specific outcome will be achieved. Investments may be speculative, illiquid and there is a risk of total loss. This document contains forward-looking statements. In addition, from time to time, we or our representatives may make forward-looking statements orally or in writing. We base these forward-looking statements on our expectations and projections about future events, which we derive from the information currently available to us. Such forward-looking statements relate to future events or our future performance, including: our financial performance and projections; our growth in revenue and earnings; and our business prospects and opportunities. You can identify forward-looking statements by those that are not historical in nature, particularly those that use terminology such as "may," "should," "expects," "anticipates," "contemplates," "estimates," "believes," "plans," "projected," "predicts," "potential," or "hopes" or the negative of these or similar terms. In evaluating these forward-looking statements, you should consider various factors, including: our ability to change the direction of the Company; our ability to keep pace with new technology and changing market needs; and the competitive environment of our business. These and other factors may cause our actual results to differ materially from any forward-looking statement. Forward-looking statements are only predictions. The forward-looking events discussed in this document and other statements made from time to time by us or our representatives, may not occur, and actual events and results may differ materially and are subject to risks, uncertainties and assumptions about us. We are not obligated to publicly update or revise any forward-looking statement, whether as a result of uncertainties and assumptions, the forward-looking events discussed in this document and other statements made from time to time by us or our representatives might not occur.
Safe Harbor Provision:
Except for the statements of historical fact contained herein, the information presented in this news release constitutes "forward-looking statements" made pursuant to the "safe harbor" provisions of the Private Securities Litigation Reform Act of 1995. You are cautioned not to place undue reliance on any forward-looking statements in this press release as they reflect Resonate Blends' current expectations with respect to future events and are subject to risks and uncertainties that may cause actual results to differ materially from those contemplated. Potential risks and uncertainties include, but are not limited to, the risks described in Resonate Blends' filings with the Securities and Exchange Commission. Accordingly, readers should not place undue reliance on forward-looking statements contained in this news release and any document referred to in this press release.