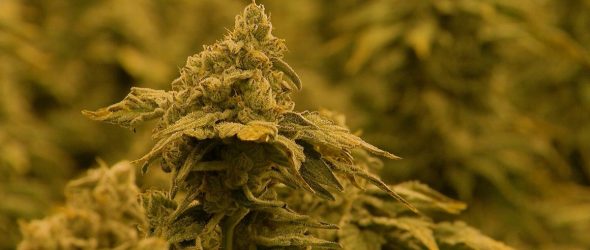 https://cannabisexaminers.com/wp-content/uploads/2019/10/close_up_cannabis_eMpQ6tF.jpg
Listen to the Podcast Episode
City Council members Monica Montgomery and Chris Ward are pushing for a program to bring equity to communities hardest hit by the war on drugs.
Aired: October 3, 2019 | Transcript
With California's legal cannabis market, two San Diego City Council members are looking to bring equity to the multi-billion dollar industry.
San Diego Council members Chris Ward and Monica Montgomery are proposing a cannabis equity program. Its goal is to make it easier for people who have been disproportionately impacted by the criminalization of marijuana to get involved in the legal cannabis industry. The program also aims to use tax dollars from the city's cannabis tax to help with education and job training programs.
RELATED: City Heights Activists Call For More Regulation Of Billboards Advertising Marijuana
Councilwoman Montgomery joined Midday Edition on Thursday to discuss the proposal.
Want more KPBS news?
Find us on Twitter and Facebook, or sign up for our newsletters. + Subscribe to our podcasts
To view PDF documents, Download Acrobat Reader.