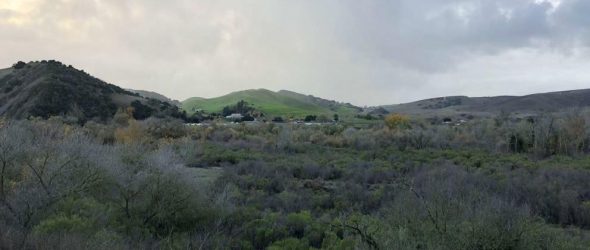 https://cannabisexaminers.com/wp-content/uploads/2020/07/5f08ff9b0ed29.image.jpg
Wagner also cited a failure to address health and safety issues and inadequate plans for fencing, security, landscaping, noise control, lighting, revegetation, and management of habitat, wildlife movement and site transportation demand.
In response to Wagner's concerns, Castlerock eliminated a nursery and two processing buildings, with all processing to be done offsite, reduced the total number of employees to one to five permanent and 10 to 15 additional workers during harvest and added more landscaping to screen the cannabis and hoop houses from Highway 246 and Santa Rosa Road.
The majority of public comment, both written and verbal, was opposed to the project, with many referring to odor, pesticide and terpene drift and the cumulative impacts from the many proposed cannabis cultivation sites along the Santa Rita Valley where numerous vineyards and wineries are already established.
But commissioners generally praised the project for using a small portion of the site for cultivation and its distance from area vineyards, other agricultural areas and residences.
"They've changed their project description because they're listening to us," said Commissioner John Parke, whose 3rd District encompasses the site. "It's a clean project. It is not an example of an overexpanded legal nonconforming grow. That's not the issue here."
Medical marijuana was grown on the property prior to 2016, but no cannabis has been cultivated there since then, according to documents from Castlerock.
"There's a very small cultivation area compared to the parcel size, and that allows for a lot of buffering," Parke noted. "The distance from other uses, particularly vineyards, is important. If [a vineyard] is more than 1,500 feet away, the odds you're going to get settlement of terpenes is very, very diminished."