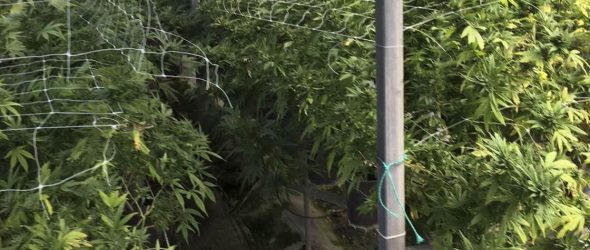 https://cannabisexaminers.com/wp-content/uploads/2020/09/5f6d1b9501db8.image.jpg
The Santa Barbara County Board of Supervisors disagreed, in whole or in part, to all but two of the 12 findings in a highly critical grand jury report on cannabis regulation and said only one of the report's 19 recommendations would be implemented
Although 3rd District Supervisor Joan Hartmann took issue with the reply to Finding 11, she agreed with the overall response to the report as recommended by staff and joined in the unanimous vote approving it.
Finding 11 essentially said odor has not been controlled at cannabis cultivation boundaries, leading to a significant public outcry about odor, quality of life and health.
The board partially disagreed with that.
While acknowledging odor control has been a challenge in regulating cannabis, the board's response said permitting and business licensing processes come with stringent requirements for odor control.
It also said business licenses mandate annual reviews, and a significant portion of those will consider odor control compliance.
"There are, to my knowledge, no odor control requirements on AG-2 properties," Hartmann asserted. "[The response] implies there are odor control requirements across the board."
Planning and Development Department Director Lisa Plowman agreed odor control is not required on properties zoned Agriculture 2 and said her staff will work with the County Executive Office to clarify odor control requirements in the response.
The board said it will not implement the recommendation that unpermitted cannabis cultivation be suspended until operators prove odor is controlled at the property line because that action is not warranted.