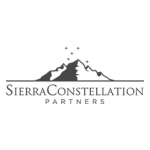 https://cannabisexaminers.com/wp-content/uploads/2020/06/SierraConstellation_Logo_2.jpg
LOS ANGELES–(BUSINESS WIRE)–SierraConstellation Partners, LLC (SCP), a national interim management and advisory firm to middle-market companies in transition, today announced the formation of a Senior Advisor Council to the firm. The Council will consist of experienced senior executives who have held C-level positions at firms in specific industries that have gone through restructurings, bankruptcies, and performance turnarounds. Each advisor will offer their unique expertise in a consulting capacity on SCP assignments in their respective industries.
SCP has announced that the first two members of its Senior Advisor Council are:
Chris Tedford, who brings over 20 years of finance and accounting experience in the retail, manufacturing and consumer goods industries, including the cannabis category. He recently served as the CFO of KushCo Holdings, an ancillary provider of products and services to the legal cannabis industry, where he helped raise over $100 million in capital for the company while extending its line of credit and stabilizing its overall liquidity position. Tedford previously served as the CFO and in other senior financial roles at Pacific Sunwear (PacSun), where he led an effective Chapter 11 restructuring process.
Jon D. Pedersen, Sr., who has held multiple senior positions in financial operations and management across the media industry. Pedersen recently served as the Senior Vice President and Chief Financial Officer for iHeartMedia Markets Group, and has transformed the business during an unprecedented shift in the media/advertising landscape and has led the back office through a pre-packaged bankruptcy. Prior to joining iHeartMedia, Pedersen led transformational projects in previous roles at SNAP Interactive, Warner Music Group, and Goldman Sachs.
"At SCP, we're proud of our ability to take on projects in any industry, and the new Senior Advisor Council will make our industry-specific expertise that much deeper," said Larry Perkins, SCP's Founder and CEO. "Each of our Senior Advisors has been deep into the trenches of bankruptcies, restructurings and business transformations in their industries, and as the economic uncertainty from COVID-19 continues, I have no doubt that our clients will find their counsel and wisdom useful. Chris and Jon are going to be tremendous assets for our firm."
SCP continues to grow across the country. Since the start of 2020, the firm has also announced the opening of a new office in New York, N.Y., as well as the addition of David Bitterman as a Managing Director in New York and Bill Partridge as a Managing Director in the Bay Area.
About SierraConstellation Partners, LLC
SierraConstellation Partners (SCP) is a national interim management and advisory firm headquartered in Los Angeles with offices in Houston, Boston and New York and professionals in Dallas and Seattle. SCP serves middle-market companies and their partners and investors that are navigating their way through difficult business challenges. Our team's real-world experience, operational mindset and hands-on approach enable us to deliver effective operational improvements and financial solutions to help companies restore value, regain creditor confidence, and capitalize on opportunities.
As former CEOs, COOs, CFOs, private equity investors and investment bankers, our team of senior professionals has decades of experience operating and advising companies. For more information, please visit www.sierraconstellation.com.