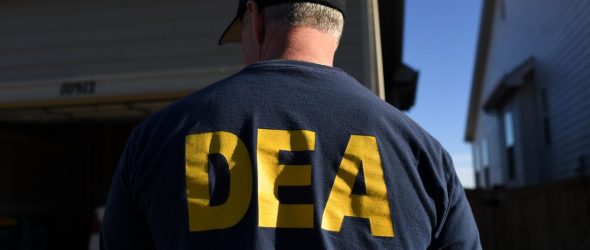 https://cannabisexaminers.com/wp-content/uploads/2020/09/0x0.jpg
A federal judge on Monday ordered California state cannabis regulators to turn over to to the United States Drug Enforcement Administration (DEA) records related to an alleged international marijuana-oil trafficking scheme, according to court records.
Since August 2019, the DEA has been hounding the state Bureau of Cannabis Control (BCC) for records related to three individuals and three businesses that hold BCC licenses, which are required to sell recreational cannabis products in the state.
After first requesting the records via email—a request that was refused—the DEA issued the BCC a subpoena in January, which up until now the state has fought in court.
According to the DEA's filing, the BCC has records related to "possible importation/transportation of a controlled substance (marijuana 'crude oil;) from Mexico" by three state-licensed cannabis companies and three individuals who owned or worked for these companies.
News of the subpoena first became widespread in July, after the DEA asked a judge to force the BCC to comply.
And on Monday, after some back-and-forth in court, federal judge Linda Lopez did just that and issued a order that the BCC must comply with the subpoena, as legal newspaper The Recorder first reported.
Whether the BCC will cough up the records remains to be seen. Alex Traverso, a spokesman for the agency, said the BCC would have no comment.
But at this point, the BCC has only two options: appeal the decision to the Ninth Circuit Court of Appeal (and, eventually, the Supreme Court), or continue to defy the DEA and risk serious consequences.
According its subpoena, the DEA wants "unredacted cannabis license(s), unredacted cannabis license application(s), and unredacted shipping manifest(s) for" three licensees, which have yet to be identified, "from January 1, 2018" to January 9, 2020.
January 1, 2018 was the first day of legal cannabis sales in California, which legalized recreational marijuana in November 2016.
Regulations mandating that all records related to all cannabis grown, shipped, and sold in the state be entered into a "track and trace" system did not go into effect until the following year. And January 9 was the day the DEA gave the BCC its subpoena.
But there's something a little off. Under no circumstances can cannabis products containing THC cross international or state lines under California law. Anyone caught obviously breaking the law in such a way would stand to lose their state licenses and suffer state penalties as well as risk federal prison terms.
Thus, if someone were dumb enough to traffic cannabis oil across the U.S.-Mexico border, logic would suggest they wouldn't be self-destructive enough to enter evidence of their crime into the state's track-and-trace system.
If that's true: what, exactly, does the DEA want?
So far, there are no straight answers, and there won't be until more details are revealed in court.
Among California cannabis industry insiders, however, there is speculation that someone with a BCC license may have imported hemp oil from Mexico. And that would be legal.
Hemp is a legal term for cannabis containing 0.3 percent of less THC. Hemp is a valuable crop because that's where you can find CBD, or cannabidiol, the cannabinoid associated with healing properties that does not have THC's psychoactive effect.
And indeed, until President Donald Trump signed the 2018 Farm Bill into law, officially legalizing hemp production nationwide, the most reliable source of hemp—and, by extension, CBD—was via foreign imports.
But at the same time, you don't need a state cannabis business license to import CBD.
So if it's legal, and if this wouldn't affect THC cannabis business dealings anyway, what's the big deal? Why not just cough up the records—that may be anodyne anyway—and be done with it?
For one, that would be bad for legalization. Though the COVID-19 pandemic has helped cannabis sales somewhat, legal marijuana in California is still suffering from over-taxation and over-regulation, two factors that continue to drive customers to the illicit market. If nothing else, the BCC standing tall and defying the DEA for as long as it could helps its standing with the legal marketplace it's trying to regulate. It's California saying, "Hey—when it comes to the feds, we're on your side."
"I think the main takeaway from the industry perspective is the willingness of the BCC to stand up for the privacy of their records," said Sonoma County, Calif.-based attorney Omar Figueroa, an expert in state and federal cannabis law.
"This latest news that they have to turn it over anyway was not a big surprise and was anticipated," he added. "But it seemed like they were willing to stand up for the cannabis industry."
We'll follow this case as it develops, but in the meantime, here's a copy of Monday's ruling. Happy reading!