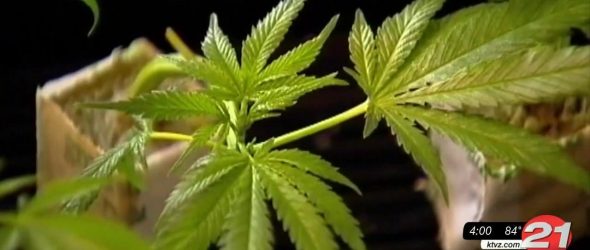 https://cannabisexaminers.com/wp-content/uploads/2019/10/poster_000b55aeb49e486d95043f38fdcc7dfe_39200702_ver1.0_1280_720.jpg
SALEM, Ore. – The Oregon Land Use Board of Appeals has overturned Deschutes County commissioners' denial of a marijuana production facility east of Bend, remanding the decision back to the county over its claim the operation would be too close to neighbors' youth-oriented activities.
A county planner initially approved Waveseer of Oregon's proposed 36,000-square-foot facility at a site along  Dodds Road.
But in a 2-0 decision last February, with Commissioner Tony DeBone absent, commissioners Phil Henderson and Patti Adair agreed with appellants that the proposed facility was too close to youth-related activities on neighboring parcels, violating a buffer zone.
In a decision issued Thursday, LUBA noted that the decision referred to "youth activity centers," a term not defined in county code.
"We agree with petitioner that the county's broad interpretation of 'youth activity center' is unreasonable because there is no way for an applicant to determine if a particular EFU (exclusive farm use)-zoned property could be used for marijuana production," the ruling stated.
"Instead, the county interpretation would allow the county to deny a marijuana production application  when any neighboring property owner testified that youth-oriented activities regularly occur on a neighboring property within the separation buffer," the appeals board said.
Commissioners had noted in their findings that the Rhinestone Ranch, south of the proposed facility, is used for youth-oriented equestrian activities for dozens of children each week, while property to the east is used regularly for 4-H-related activities.
Since that decision, one of many facing county commissioners in recent years, the board voted unanimously in early August to put new marijuana production and processing land-use applications on hold, pending a November 2020 public vote to decide if the county should "opt out" of allowing marijuana production.
The board took the action after tighter marijuana restrictions adopted a year ago drew objections from the Oregon Farm Bureau and others, claiming that because marijuana is a valid farm crop, the rules violated the state's "right to farm" law, which only allows "reasonable restrictions" on its production.
Many rural residents had pressed for tighter restrictions, citing the impacts of marijuana facilities on their safety and quality of life.