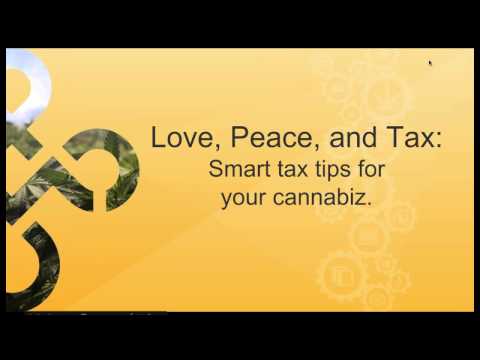 https://cannabisexaminers.com/wp-content/uploads/2018/12/2394/tax-tips-for-your-cannabis-business.jpg
Love, Peace, and Tax: Smart Tax Tips for Your Cannabiz.
How to file taxes for your cannabis business:
Step 1. Collect your records.
Step 2. FIll out the documents.
Step 3. Pay attention to deadlines.
Easy, right? Don't worry. We got your back.
Join us and a seasoned tax pro as we dive into tax prep tips every cannabis business should know.
The tax deadline is quickly approaching and we want to ensure you have everything you need to file.
Are you freaking out about your business taxes? Or maybe you just have some last minute questions? Come hang out with us and get the reassurance you need to relax and file.
Be sure to share this webinar with every cannabis business you know.