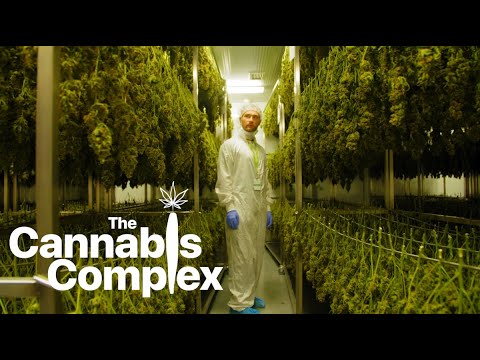 https://cannabisexaminers.com/wp-content/uploads/2019/03/4730/the-cannabis-complex-episode-1.jpg
On October 17th, 2018, Canada will become the first developed country to ever legalize cannabis nationwide, bringing an end to 95 years of prohibition.
But the impacts of legalization won't be felt in Canada alone.
With governments, businesses and NGO's around the world keenly tuned into this massive social experiment, Canada's legalization has global implications.
If it goes right, it could provide the impetus for nations across the globe to finally decriminalize and legalize cannabis. And if it goes right, Canada will become the undisputed global leader in cannabis, with cannabis becoming as Canadian of an export as maple syrup.
However, success for the new industry isn't guaranteed as it faces stiff competition from Canada's long standing black market. Although heavily funded giants like Canopy and Aurora are sure to succeed, there's an enormous segment of legal companies that don't have the same resources as the top tier companies.
With billions up for grabs, can the heavily regulated legal industry succeed under against black market businesses that operate under no rules at all.
With the end of prohibition around the corner, we wanted to look at the current cannabis marketplace to find out how it works now and how legalization is supposed to change the landscape.
Welcome to the Cannabis Complex.
———————————————————
Site coming soon –
https://www.thecannabiscomplex.com
Follow us on Instagram and IGTV –
https://www.instagram.com/thecannabiscomplex
More from us on Facebook –
https://www.facebook.com/pg/The-Cannabis-Complex-690622114653691