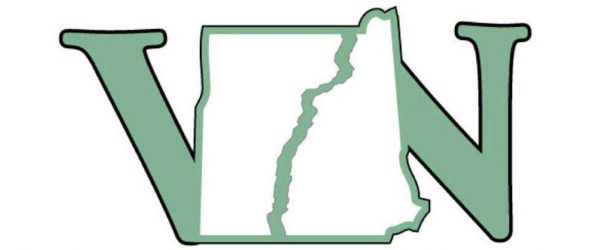 https://cannabisexaminers.com/wp-content/uploads/2020/03/valley-news-logo.jpg
MONTPELIER — Just hours after Gov. Phil Scott issued a "stay at home" directive Wednesday shutting down all but "essential" businesses, a panel of lawmakers discussed whether medical marijuana dispensaries in Vermont would be permitted to stay open.
Sen. Dick Sears, D-Bennington and chairman of the Senate Judiciary Committee, said he's been hearing a lot about the issue in recent days.
"I get as many emails about this as I do about any one subject," Sears said last week at a meeting of the committee.
However, the panel ended the discussion with no firm answer.
Sen. Joe Benning, D-Caledonia and a committee member who was meeting later in the day with Lindsay Kurrle, secretary of the Agency of Commerce and Community Development, was asked find out whether the dispensaries could remain open during the COVID-19 crisis.
Benning, speaking Thursday morning, said he was told that the medical marijuana dispensaries are considered essential.
The "stay at home" order exempted entities that provide health care, food and pharmaceuticals, as well as certain manufacturers.
Dan Reilly, 40, of Mendon, who is a medical marijuana patient, said Thursday he wasn't surprised to hear that the dispensaries would be allowed to remain open.
Reilly had a traumatic brain injury and suffers from diabetes and post-traumatic stress disorder. He also has a throat condition that has required a tracheotomy and many surgeries.
"It's medicine," he said. "It's the same thing as me going to get my insulin from the pharmacy. It's no different, other than it's a natural plant."
There are five medical marijuana dispensaries that distribute the drug to more than 4,600 patients in the state, according to Mark Bosma, public information officer for the Vermont COVID-19 Joint Information Center.
"Marijuana dispensaries are allowed to stay open, however strongly encouraged to do phone and on-line transactions only," Bosma wrote in an email.
However, postings on dispensary websites indicated that they are operating, though some with limited hours.
For example, Grassroots Vermont in Brandon, Vt., posted on its website that it will only be open from 10 a.m. to 3 p.m. Tuesday through Friday curbside pickup and delivery only.
"No patients will be allowed in the building at this time," according to the website. Patients are also asked to call ahead to schedule an appointment and place an order.
According to a memo issued from the state in recent days to the dispensaries, some new rules and procedures also have been put in place to allow access for qualified patients, including the delivery of cannabis products to patients and caregivers in a vehicle parked in the dispensary lot.
"The vehicle should be within view of the dispensary or a security camera to allow necessary monitoring," the memo stated.
"Dispensary staff delivering in this manner are required to verify patient or caregiver registry identification cards during each transaction," according to the memo. "Products must also be transported from the dispensary building to the vehicle in a secure, locked container."
Registry identification card expiration dates for current patients, caregivers, and dispensary staff have been extended for 90 days, according to the memo.
"This step is undertaken to minimize disruption to patient access and allow increased processing time by VMR (Vermont Marijuana Registry) staff," officials wrote. "Affected individuals should continue to pursue card renewal to minimize any future disruption."