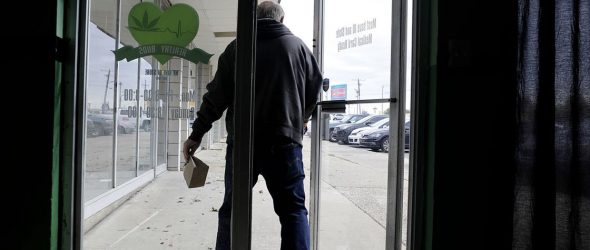 https://cannabisexaminers.com/wp-content/uploads/2020/03/5e6b91f415760.image.jpg
A bill that would restrict new medical marijuana dispensaries within 300 feet of a school passed in the House this week along with other proposed tweaks to the law affecting businesses and patients.
It includes a change that would move from 1,000 feet to 300 feet the minimum distance between a school and the entrance of any new dispensary. The change would not affect previously licensed dispensaries, even when they renew their license.
Rep. Scott Fetgatter, R-Okmulgee, presented the bill Wednesday on the House floor, saying the language changes came at the request of the Oklahoma Medical Marijuana Authority.
With no questions or debate, House members voted the measure through 90-6.
Gallery: 10 things still illegal under Oklahoma's medical marijuana laws
Can't get a prescription for marijuana
Can't use marijuana in the workplace or be impaired on the job
Can't transport marijuana across state lines
Can't smoke marijuana where tobacco also prohibited
Can't give marijuana away
Can't get a doctor's recommendation inside a dispensary
Can't try the product while shopping
Can't drive while impaired on marijuana
Can't possess an excessive amount of marijuana
Can't smoke where you're told not to
Journalism worth your time and money