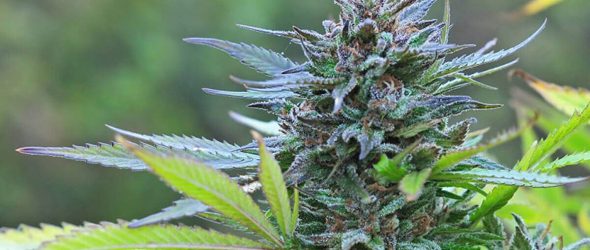 https://cannabisexaminers.com/wp-content/uploads/2020/06/big-buds.jpg
Growing large enough flowers to maximise cannabinoid content has proven to be a challenge for those who are tending to a weed garden. During the flowering phase of the plant, its flowers are highly-valued as they contain THC. The flowers of female plants contain the highest proportion of cannabinoids and are therefore the most significant kind. Want to make the most of your seeds? Here's how to grow buds large enough to become the envy of all your friends!
Why Are Weed Flowers Important?
Though the leaves of the cannabis plant also contain THC, its flowers carry a much more concentrated amount. They are the part of the plant that is hallucinogenic. Female buds carry the greatest THC content, but male plants also produce smokeable flowers. To make the most of your psychoactive produce, prioritise achieving the fastest growth rate to produce large and potent buds. Here's how to do it.
Remove Withered Leaves
As soon as your plants have entered the flowering stage, be sure to get rid of withering leaves to accelerate growth. Withered leaves are easily noticeable and yellow in colour. They deprive the plant of energy and resources—but you can also store them as they have enough THC content to produce hash.
Use Proper Nutrients
Large, juicy buds crave phosphorus. To create this, use a mixture of 10% nitrogen, 30% phosphorus, and 10% potassium, commonly known to weed farmers as NPK 10-30-10.
Maintain the Correct pH Value
If you're new to growing cannabis, you might not be aware of the impact pH levels can have on the growth of your plants. Soil pH levels affect the roots and how well they can absorb various types of nutrients. An imbalance in the pH value of your plants can result in a lack of nutrients or even high toxicity.
As previously mentioned, the primary growth nutrients that support the cannabis plant are nitrogen, phosphorus, and potassium. During the vegetation period, the plant uses nitrogen. As they flower, they use phosphorus. Once they reach the end of the flowering period, they require potassium. To optimise the growth of your plant, consider using other nutrients such as iron, zinc, calcium, and magnesium.
The pH value of your soil will determine how a nutrient or chemical compound reacts, so be sure to take measurements and incorporate the right amount to your garden.
Avoid These Mistakes
To maintain the health and vitality of your plants, you'll want to avoid making these common mistakes.
Overwatering: Though you want to make sure your plants are getting an adequate amount of water, it can be tempting to overwater them when you want to stimulate growth. Saturating your plant's growing medium too much can brown your leaves and overflow the cells that promote growth.
Leaving pests to fester: Insects and fungi can prove to be a huge problem for your garden. Work on preventing infestations instead of allowing them to happen in the first place. Gnats, for example, can be the result of overwatering, so be sure you're providing the correct amount of water to your plants. Most pests can be deterred by the right type of netting, whereas dehumidifiers can keep fungi at bay.
Conclusion
Growing a weed garden is no easy feat. But with the right seeds and correct environment, they can easily thrive in your greenhouse.
Shopping for cannabis seeds in the UK? At Coffee Shop Seeds, we provide you with the best quality of cannabis that you can't get anywhere else – Shop with us now!