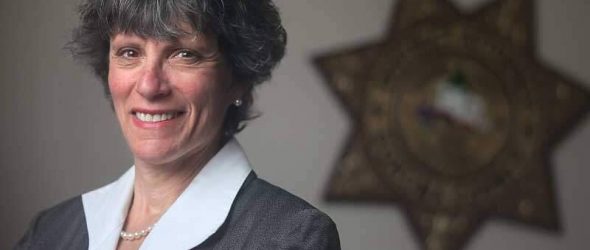 https://cannabisexaminers.com/wp-content/uploads/2020/06/imengine.public.prod.srp.navigacloud.com
More than 2,000 people convicted for marijuana-related crimes in Sonoma County will have their records cleared through a relief program initiated after California voters four years ago legalized recreational cannabis use among adults, District Attorney Jill Ravitch announced Friday.
The 2,735 marijuana convictions will be dismissed under to the state's "Clear My Record" software created to allow prosecutors to sift through and evaluate hundreds of thousands of cannabis-related convictions statewide to evaluate eligibility for dismissal.
"That's a significant number of people in the community," who will benefit, Ravitch said. "And anybody who carries a criminal conviction on their record knows well how that can impact access to housing and job opportunities. So it's the right thing to do."
Proposition 64 in 2016 made it legal for adults in the state to have, sell, travel with, grow and consume marijuana in certain quantities. Before the proposition passed, such acts led to the arrest and incarceration of thousands of people across California.
The voter-approved legalization allowed people with prior cannabis convictions to petition the courts to reclassify their convictions as misdemeanors or have them dismissed altogether. But few people did.
When AB 1793 passed in 2018, it required the California Department of Justice to review state criminal history, identify those eligible for relief under Proposition 64 to the courts and the courts to automatically reduce or dismiss eligible convictions by July 1, 2020.
Through the Clear My Record software, the Sonoma County District Attorney's Office identified 2,110 individuals — equivalent to 2,735 convictions — eligible for relief under the proposition, the office said in a news release. Among them, 427 people had misdemeanor convictions eligible for complete dismissal, and 1,713 people had felony convictions that could be reduced to misdemeanor crimes. Ravitch, however, chose to clear those convictions as well.
"The only way to truly provide justice for these individuals is to go beyond the requirements of the statute and provide complete dismissal in each of the cases," Ravitch said in the news release. "We understand the burden that has been placed on individuals, families, and communities as a result of cannabis convictions."
Of the individuals whose convictions have been dismissed, 1,505 identified as white, 405 identified as Hispanic, 120 identified as Black, 25 identified as Asian, 16 identified as American Indian and 8 identified as Pacific Islander, according to the news release. Thirty-one individuals' race was not given or was unknown.
To find out if your record has been cleared, contact the law offices of the Sonoma County Public Defender or the Sonoma County Superior Court.
You can reach Staff Writer Chantelle Lee at 707-521-5337 or chantelle.lee@pressdemocrat.com. On Twitter @ChantelleHLee. You can reach Staff Writer Julie Johnson at 707-521-5220 or julie.johnson@pressdemocrat.com. On Twitter @jjpressdem.